Within a few decades, Dubai has developed from a small town into one of the most modern metropolises in the world. Almost every visitor to Dubai wants to see as many attractions and sights as possible. However, the city is relatively large, between the old town and many modern sights further south lie more than 10 kilometers. In this respect, an organized city tour in Dubai is not a bad idea. We recommend a sightseeing tour through Dubai especially as an introduction to a trip to Dubai. In a few hours you get a great overview of Dubai City. It is important to book a tour in a language that you understand well. All the offers we present below are in German.
>>> A very good city tour in Dubai: info, prices and booking
Most city tours in Dubai include the old Dubai at the Creek. The Creek is a river that flows into the sea in Dubai. The Creek used to be the old town of Dubai. Even today you can still see so-called souqs there. A souq is a part of a city where there are many shops. In Dubai there is still a gold souq, a food souq and a spice souq. There are also the spellings Suq, Souk and Suk.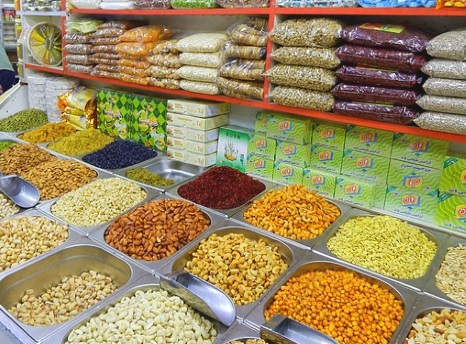 Furthermore, many city tours visit the area around the Dubai Mall, the largest shopping mall in the world. Here is also the Dubai Aquarium (largest in the world) and the skyscraper Burj Khalifa (highest house in the world).
Also further south there is still a lot to see. Typical destinations of city tours are the famous hotel Burj al Arab, the palm island and beaches.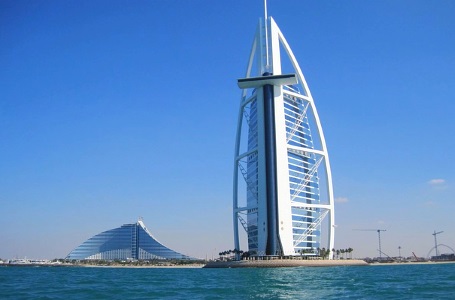 If one makes a city tour on the first day of one's holiday in Dubai, one can later go alone again to the sightseeings in Dubai that one finds particularly interesting.
Here are some suggestions for good sightseeing tours in Dubai. You can book them all conveniently online. You will usually be picked up at your hotel. All of the trips presented below can be booked in English, German and some in other languages.
4-hour city tour Dubai with all highlightss
This is one of the most booked city tours in Dubai. You will be picked up at the hotel and brought back after the tour. In case of heavy traffic (often in Dubai) the day trip can take up to 5 hours. This round trip through the city of Dubai is well organized and can be booked online. One arrives in approximately all sights described above. On some days this city tour is between 8 o'clock and 12 o'clock, on other days between 14 o'clock and 18 o'clock. This excursion has very good ratings in the internet, almost all participants like the tour.
>>> More info, prices and booking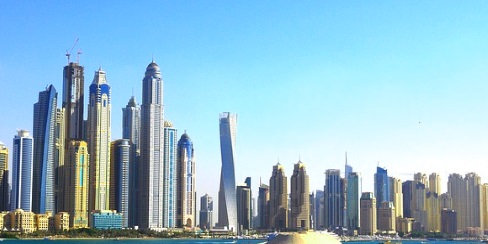 Dubai Hop-on / Hop-off Tour
These tours with mostly red double-decker buses in English style are now available in many cities around the world, including Dubai. The buses run on different routes according to a timetable. You can get off at any bus stop and continue with a later bus. There are several providers, the company "Big Bus Dubai" has very good ratings. The ticket also includes admission to various museums in Dubai and a boat trip (traditional Arab dhow). There are different tickets. In more expensive variants further boat trips, an excursion into the desert, a trip to the famous island Palm Island, entrance into an aquarium etc. are contained.
>>> More info, prices and booking
Private City Tour Dubai
Who would like to make in a small group its own round trip by Dubai, a German-speaking Guide with vehicle can rent itself. Of course such private tours are more expensive than city tours in a larger group. >>> More info, prices and booking
Important tips:

Buy tickets for Dubai in advance
Some tickets for Dubai should be bought in advance. Some tickets are only available in limited numbers (often sold out), for other sights you have to queue for a long time without a ticket in Dubai. You can also book great excursions to the desert and other emirates online.
We recommend the following tickets:
– Take the lift to the top of the world's tallest building (Burj Khalifa): More info and booking
– Excursion in the desert, a must for every visitor to Dubai: More information and booking
– Great city tour Dubai (duration 4 hours): More info and booking
– Excursion to Abu Dhabi: More information and booking
Museum of the Future: Online tickets
This fantastic museum is, in our opinion, one of the best museums in the world – well worth a visit. The crowds are huge. Buy tickets online in advance: Link to the Getyourguide ticket website (with more information and exact admission prices).


Deutsche Version dieses Artikels